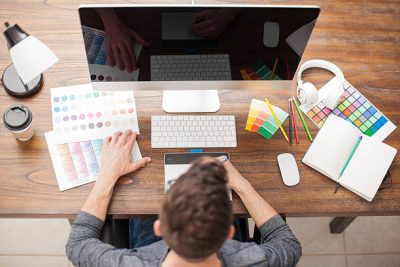 Our in-house designer with over 10 years of experience can layout a preview of your request to guarantee the accuracy of content, location of the sign and how well the sign communicates the message. We can provide a PDF or printed color proof of the signs or project. Please note that the proof is for personal use in connection with the project. It cannot be copied, reproduced or exhibited to anyone outside of your department without written permission from UConn Sign Services.
There is a labor charge for design services dependent on the size and scope of the project.
After client approval, we will work with University Communications (UComm) and University Planning, Design and Construction (UPDC) to ensure compliance with University brand standards. For information on sign standards, please visit brand.uconn.edu.